Aircooled Anarchy is a VW Club that is family orientated group, we are a place to come hang out, go on cruises, do other non-VW car shows and maybe some other events as well. We like to do different types of Charities and Charity events,so keep an eye out for our next upcoming event. We like to help promote other clubs and their events, so tell us what your planning and we will help spread the word. You don't have to just be in the SoCal area, we like all states. We accept all Aircooled cars, Water-cooled cars, anything VW related. We have no club dues, with limited rules (No Loud Music, Drugs, Fighting, Drunks or Drama), so don't be shy come out and hang out.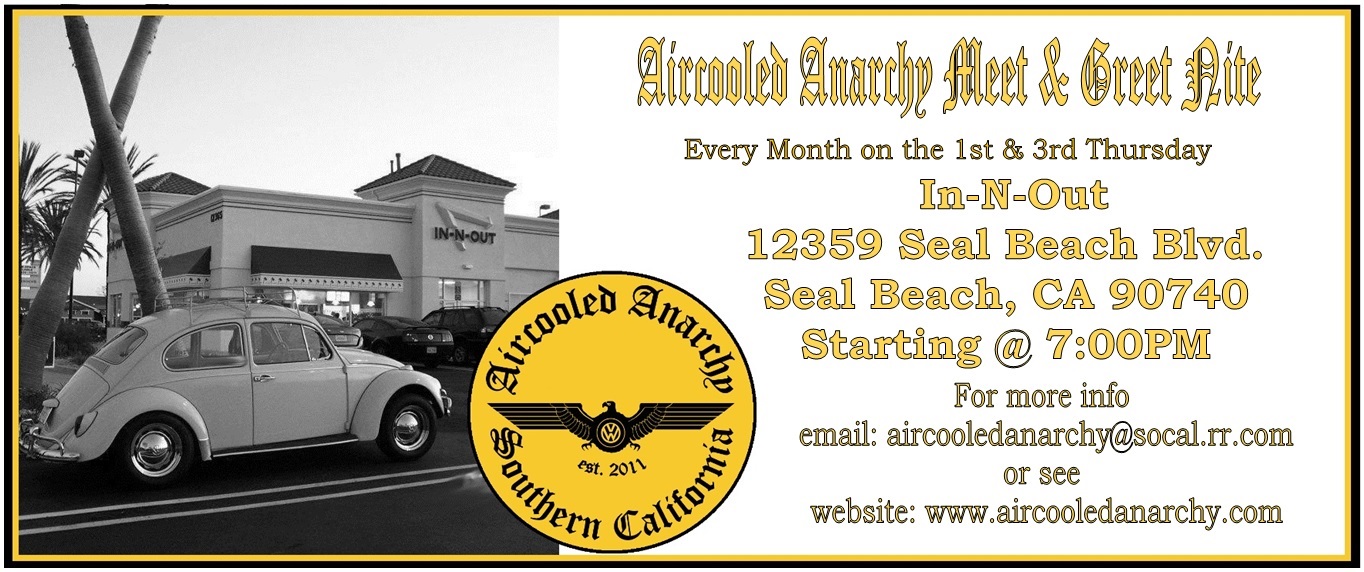 ---
Come Ladies Let's Do This!!!!!!!!!!
Last race of the BRS Powder Puff Season is scheduled for October 10 at The Strip in Las Vegas.
For this Finale the Purse has been Sweetened Up!
As many do in Vegas, the BRS is going to Double Down.
The payouts will be doubled!!
$500.00 to the Race Winner
$250.00 to Runner-Up
There has to be an 8 car minimum.
With Very Special Thanks to Ian and Rose, we have a Top 3 Payout for the Best Reaction Times.
As usual we will be qualifying based on Reaction Time.
Ian and Rose have offered to pay
$100.00 for the Best Light
$50.00 for second best on the Light
$25.00 for third in reaction time.