Aircooled Anarchy is a VW Club that is family orientated group, we are a place to come hang out, go on cruises, do other non-VW car shows and maybe some other events as well. We like to do different types of Charities and Charity events,so keep an eye out for our next upcoming event. We like to help promote other clubs and their events, so tell us what your planning and we will help spread the word. You don't have to just be in the SoCal area, we like all states. We accept all Aircooled cars, Water-cooled cars, anything VW related. We have no club dues, with limited rules (No Loud Music, Drugs, Fighting, Drunks or Drama), so don't be shy come out and hang out.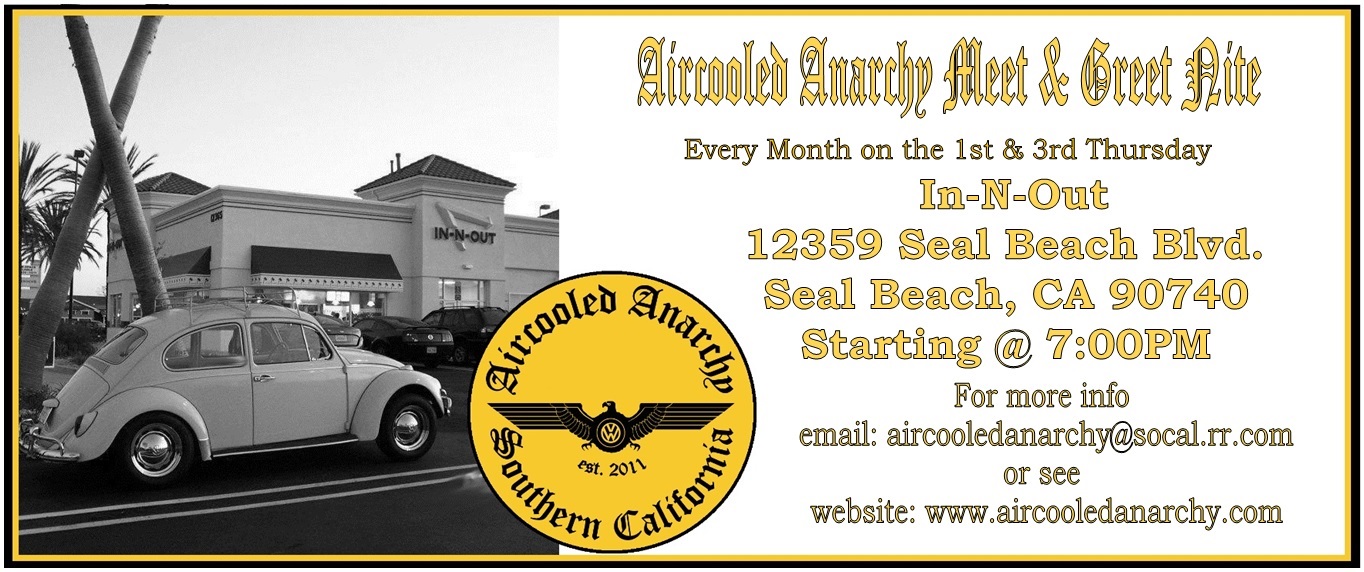 Our Charity Poker Run is set for June 6th, 2015, see the tab 2015 Charity Poker Run for more information.
Hello all you Fine Folks, well we are getting down to the wire for our Charity Poker Run Event. Just wanted to remind everyone that you can still register online until 6/5 @ 1pm. If you miss this cut off, not to worry to can still register the morning of the event from 8AM to 9AM Cash only. Sorry I will not have a credit card machine. Looking forward to seeing everyone at the event. Should be an awesome event.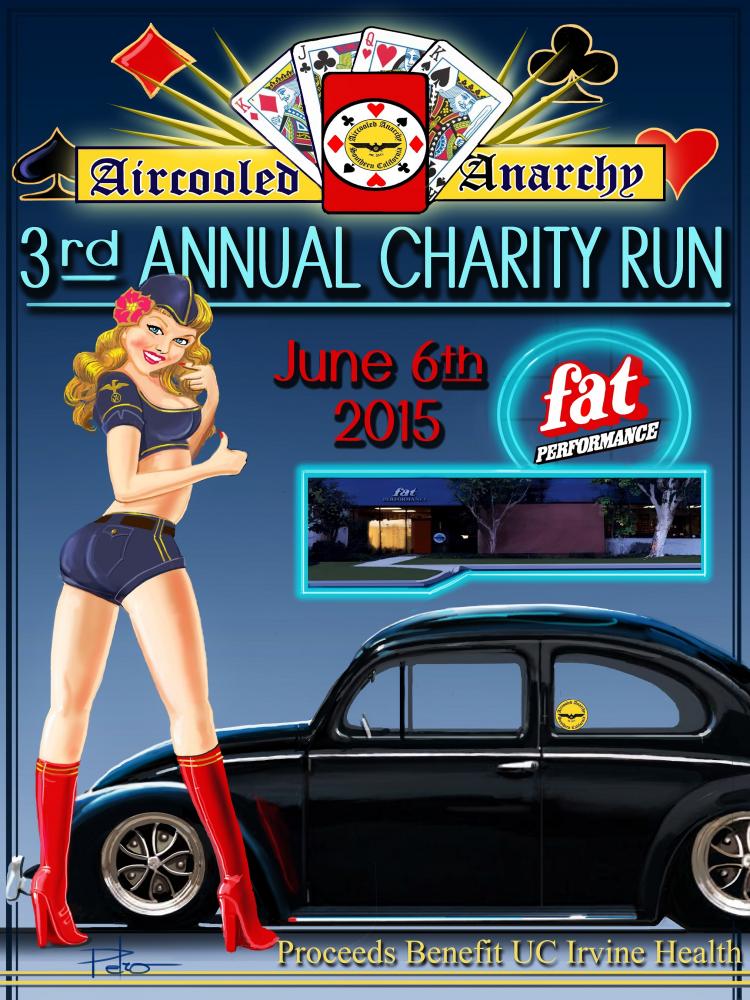 ---